Let us match you with an expert in your New Hampshire neighborhood
THE New Hampshire HOME LOAN SPECIALISTS
Let the leaders in home loans help you with your New Hampshire mortgage
---
I couldn't have been more pleased with my experience with LendingLeaders.Bob & Lisa Golden
Bill and his team helped us refinance our loan at a great rate. Peter Melenbeach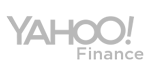 EXPERTS IN YOUR NEIGHBORHOOD
We have local offices in most New Hampshire neighborhoods. Choose your New Hampshire county and we'll match you with a local representative who specializes in your area.
New Hampshire Mortgages
Choose the New Hampshire county of your home and we'll match you with an expert or click on the button below to get start and we'll contact you immediately.
Contact Us